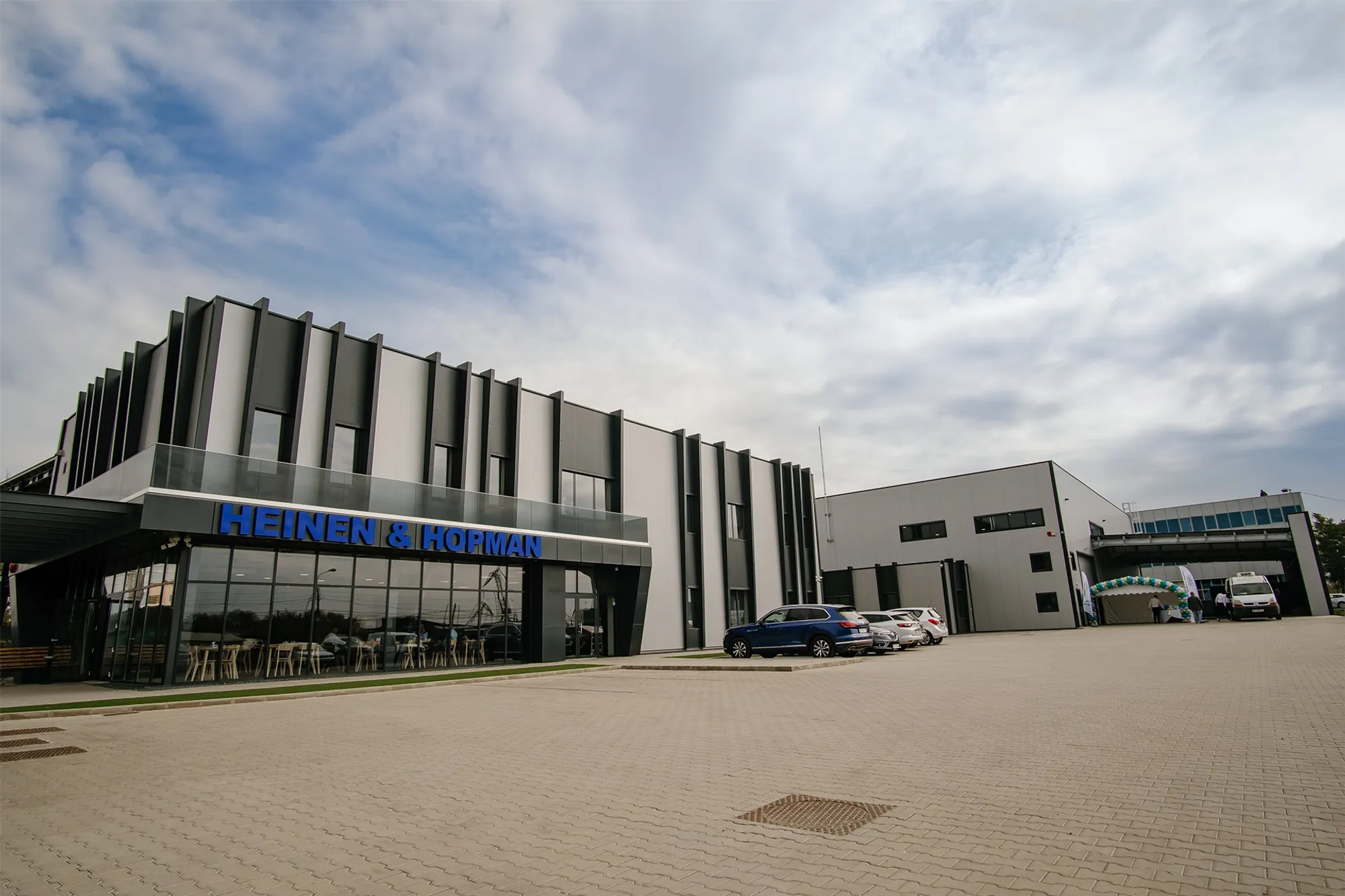 New accommodation for Heinen & Hopman Romania
A new production hall and warehouse (1,600 sqm) has been successfully developed and delivered for Heinen & Hopman Romania in order to integrate the engineering and production departments more efficiently and to enable further development. The office building (900 m2) was taken into use last year where the administration, purchasing, engineering and automation departments are housed. The production location has now also been taken into use.
More office space was needed to develop the engineering department with a new team for 3D modeling projects with Cadmatic and SolidWorks. Some of the projects developed by the 3D modeling team have been realized in the new production hall. The new manufacturing facility makes it possible to perform more complex production tasks such as the CBRN filtration units, a step beyond pre-formed, CNC-cut thin sheet channels and steelwork performed at the previous site.
The newly developed buildings are located next to Damen Shipyards Galati and will complement the previous workshop, storage and office spaces at the Damen Shipyards Galati site. Heinen & Hopman Romania, employing and subcontracting a team of 105 people, carries out the design and installation of HVAC and sanitary systems at shipyards in Romania, as well as for civil engineering and the industrial sector on a wide range of projects.